0000 Hwy 39,

Wanette, OK 74878

470.00

Acres

Hudson Realty of Oklahoma LLC

Office: 580-310-2703
Listing ID
10440092
Property Type
Vacant Land
Prime 470 Acre Cattle/Hunting Combination Ranch
Prime 470 Acre Cattle/Hunting Combination Ranch in South Pottawatomie County, Oklahoma! This exceptional property offers 3/4 mile Highway 39 frontage and a mile of County Road frontage. Rural Water fronts both on the highway and the county road allowing a prospective buyer to build a dream home anywhere desired on the acreage. In addition to rural water access there many residents adjoining this property that have water wells if you do not want to utilize the rural water district. With plenty of highway frontage any number of commercial business opportunities could be a reality in conjunction with a cattle/hunting production. This property has nine ponds with optimal placement for cattle and hunting production. The acreage has a native/Bermuda mix grass and some pecan trees. There is enough native deciduous hardwood trees throughout the property providing great wildlife habitats and shade for cattle. Deer, turkey and duck abound along with many other species of wildlife. All fences along highway and county road frontage are in the process of being replaced with new tee post and six wire barbed wire fencing. Approximately 40 acres of the property sits on the opposite side of 39 Highway and the owner is open to splitting the property into smaller parcels if 470 acres is more land than you need. The land is 30 minutes from Ada, Purcell, Shawnee, Pauls Valley; 40 minutes to Norman and an hour to Oklahoma City. This is an outstanding property and tracts this size do not come available often within an hour of Oklahoma City, so do not wait to schedule a showing. Property is located 1 mile W/NW of the intersection of Hwy 102 and 39 Hwy to intersection of Hwy 39 and Skelly Rd. From the intersection of Hwy 177 and 39 in Asher go six miles west on Hwy 39 to Skelly Rd, property sits on the North and South side of Skelly road. From the intersection of Hwy 39 and Main St. in Lexington go 17 miles East on Hwy 39 to Skelly Rd.
Municipal Water
Private Septic Sewer
Pond View
Creek View
Pond Waterfront
Creek Waterfront
Hudson Realty of Oklahoma LLC
Office: 580-310-2703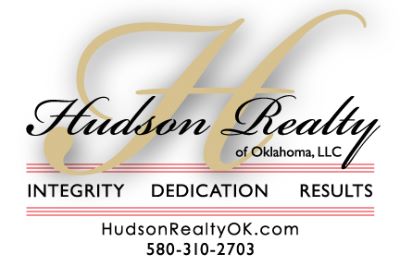 Listings data is deemed reliable but is NOT guaranteed accurate by NY State MLS.
Contact Us
Who Would You Like to Contact Today?
I want to contact an agent about this property!
I wish to provide feedback about the website functionality