20715 140th Street,

Maysville, OK 73057

434.00

Acres

Hudson Realty of Oklahoma LLC

Office: 580-310-2703
Listing ID
10736777
Property Type
Vacant Land

County
McClain
Total Tax
$1,024
Finn Creek Ranch, McClain County, Oklahoma
Finn Creek Ranch is a 434 acre cattle, hay, and farm combination property. The property features approx. 140 acres of tillable farmland capable of growing multiple crops. In recent years previous owners have grown corn, wheat, and alfalfa. The remaining land is in Bermuda and used for baling hay and grazing cattle. The property has a 6 acre lake offering excellent fishing and water for livestock. The property is cross-fenced into 5 pastures for cattle with 7 additional ponds providing year round water. The lake and ponds are stocked with Large Mouth Bass and Crappie. Centrally located is a set of cattle pens with squeeze shoot and head gate. Finn Creek meanders through the property on the eastern edge providing additional water sources for wildlife to include Whitetail deer. This ranch provides excellent building locations for your dream home on any of the multiple hilltops with the beautiful lake views. The elevation of the property ranges from 970 feet on the north side in the bottom to 1060 feet on the south side. Property has frontage on Hwy 24 and Hwy 59 (140th). Finn Creek Ranch is located 16 minutes southwest of Purcell, OK; 12 minutes NW of Maysville, OK; 12 minutes due west of Wayne, OK; 9 minute (6 miles) to I-35, which will put you in OKC in 47 minutes and DFW in 2.5 hours. To view interactive map go to the Virtual Tour tab by the photos.
For additional information, call Adam Hudson @ 580-310-2703.
434.00 Acres
3960 Frontage
Municipal Water
Pond View
Lake View
Creek View
Scenic View
Pond Waterfront
Creek Waterfront
Lake Waterfront
$1,024 Total Tax
Tax Year 2019
Hudson Realty of Oklahoma LLC
Office: 580-310-2703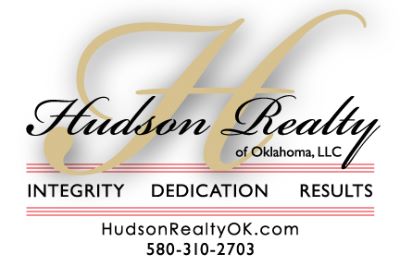 Listings data is deemed reliable but is NOT guaranteed accurate by NY State MLS.
Contact Us
Who Would You Like to Contact Today?
I want to contact an agent about this property!
I wish to provide feedback about the website functionality