49540 S. 36500 Rd/,

Cleveland, OK 74020

3

Beds

2

Baths

1923

Sq. Ft.

Built In

1964

Hudson Realty of Oklahoma LLC

Office: 580-310-2703
Listing ID
10901940
Property Type
House (Attached)
County
Pawnee

Township
SMITH PLOT LOTS 8,9
School
Cleveland
PRICE REDUCED!! Here's a listing you won't want to miss!
NICE HOME WITH SEVEN PLUS ACRES! This is truly a FAMILY type of property. There is plenty of room for a large garden. You can raise your tomatoes, onions, potatoes, Cannabis, sweet corn, etc.; the back four acres consist of many large red oaks, elm, hickory, redbud, etc. mature, including seven large pecan trees. A nature trail with picnic spots runs throughout the back four acres. All this land needs is you and your family! The home is very nice, with three bedrooms and two baths: a large master bedroom, a large dressing area. The kitchen has handy drawers and hanging hooks. This home is very well kept. The owner is a carpenter and keeps everything in tip-top shape. There is a large patio on the back of the home. A kennel allows a nice large area for your pets to be safe and healthy.
Bobby Massey, bbmassey42@gmail.com,
3 Total Bedrooms
2 Full Baths
1923 Sq. Ft.
7.00 Acres
217800 Sq. Ft. Lot
Built in 1964
Renovated 2014
Available 08/05/2020
Ranch Style
Parcel: 0630-00-000-008-0-001-00
Renovation: This home was updated in 2014. Many new features including an added sunroom. New patio. Kitchen counters.
5 Rooms
Natural Gas
Central A/C
Hudson Realty of Oklahoma LLC
Office: 580-310-2703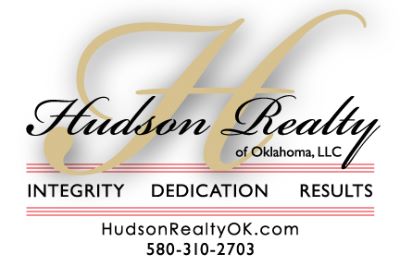 Listings data is deemed reliable but is NOT guaranteed accurate by NY State MLS.
Contact Us
Who Would You Like to Contact Today?
I want to contact an agent about this property!
I wish to provide feedback about the website functionality