9365 Joy Rd, #1,

Wynnewood, OK 73098

70.00

Acres

Hudson Realty of Oklahoma LLC

Office: 580-310-2703
Listing ID
11069564
Property Type
Vacant Land
A Piece of Joy! 70 Acres with 2 ponds in Murray County, Okla
This 70 Acres is located southeast of Wynnewood, Oklahoma just a half mile east of the old community of Joy, Oklahoma. Located a half mile east of Hwy 77 on Joy Road a paved road. There is an RV site in the northwest corner with water, electric and septic in place. This property is immaculate every tree is trimmed up and the fields are mowed and managed. The ground is not over grazed in the least and could easily be put up for hay. The property has two ponds on the property all stocked and provide year-round water for livestock. There are many sites on the land to build your dream home. Some of the locations provide a view of the Arbuckle Mountains to the southwest. If you need a larger place this property is also being offered with an additional 80-acre tract. Each tract has just the right number of trees and offer two ponds each for water. The timber located on the land is native hardwood oaks with a mix of a few native Pecan. Grasses are a mix of native and Bermuda. Fences are in good shape and will hold your animals. Do not miss this outstanding property conveniently located between Wynnewood and Davis, Oklahoma with access to I-35 8 miles to the south via Davis exit or 5.5 miles to the Wynnewood exits.
For additional info, call Adam Hudson at 580-310-2703.
Municipal Water
Private Septic Sewer
Fence
Driveway
Trees
Utilities
Pond View
Scenic View
Pond Waterfront
Hudson Realty of Oklahoma LLC
Office: 580-310-2703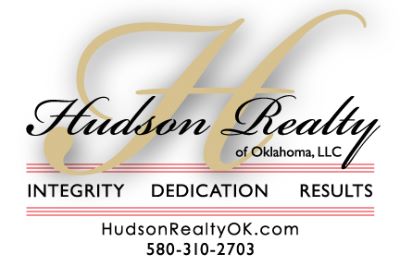 Listings data is deemed reliable but is NOT guaranteed accurate by NY State MLS.
Contact Us
Who Would You Like to Contact Today?
I want to contact an agent about this property!
I wish to provide feedback about the website functionality