42009 E. CR 1600, #3,

Wynnewood, OK 73098

20.00

Acres

Hudson Realty of Oklahoma LLC

Office: 580-310-2703
Listing ID
11107582
Property Type
Vacant Land
County
Garvin
20 Acres of Pasture/ Barn and Rural Water, Garvin County, Okla
This 20 acres is improved ground and ready for cattle or can be baled. Excellent locations for your future home. There is a 40 x 120 feet barn closed on three sides, shaded corral with shoot, and rural water run to the pens. This land is ready for use and the hilltop provides and excellent building location. The land is mostly clear with a few native hardwoods and the grass is a mix of native and Bermuda. If you need more than 20 acres contact us about additional parcel options at this location, there is also an additional 80 acres that can be purchased. Owner is willing to sell as little as 10 acres tracts. The location is 7 miles south of Hwy 19 on County Road 3300, then east on County Road 1600 for 1 mile. At this point you will be at the gate in the southwest corner of the property.
For additional info, call Adam Hudson at 580-310-2703.
Municipal Water
Barn
Pond View
Scenic View
Hudson Realty of Oklahoma LLC
Office: 580-310-2703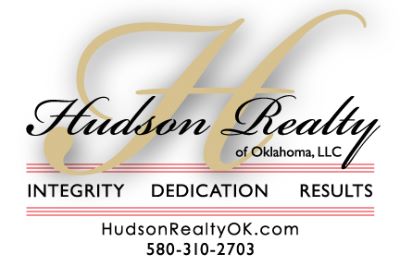 Listings data is deemed reliable but is NOT guaranteed accurate by NY State MLS.
Contact Us
Who Would You Like to Contact Today?
I want to contact an agent about this property!
I wish to provide feedback about the website functionality